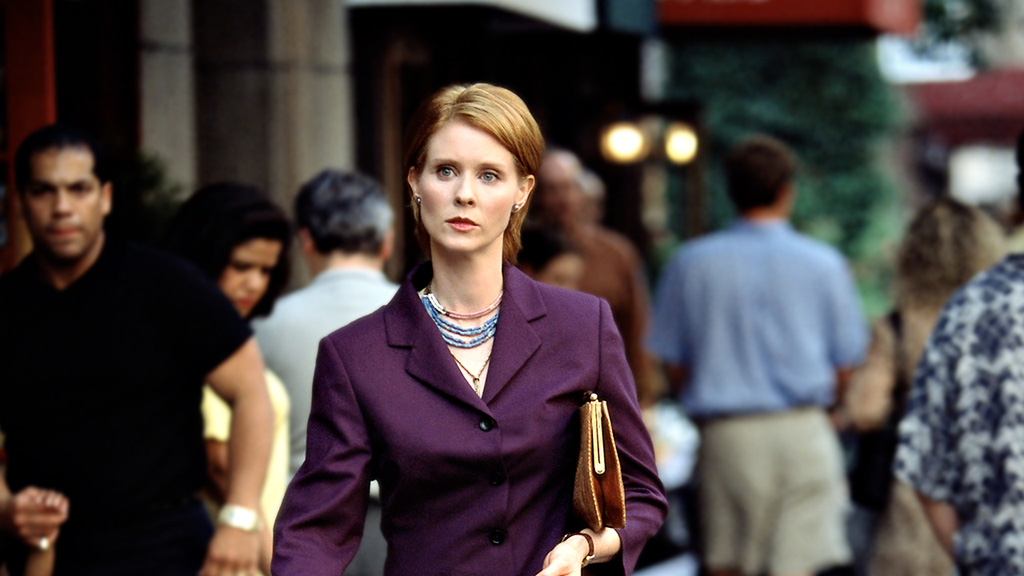 Announcement Dear visitors, For better browsing experience on our site, we recommend using Brave browser , a fast, free, ad-blocking, open-source web browser. Please "pin" our site in your Brave Payments panel, and reward us with your FREE tokens if you'd like to show your support.
Sex and the City Season 4 Episode 11 Coulda, Woulda, Shoulda In life sometimes we find ourselves at a crossroads. In New York that crossroads tends to be busy and very loud. I know I'm 10 minutes late. You'll make some man very happy. I took three EPT tests and I'm coming from my doctor, which is why I called you to meet me way down here on the corner of 23rd and ''I'm in Hell. I did not mean that the way it sounds. It was a mercy fuck. I felt bad, he only had one Ball. I guess that's all he needed.
Apparently the other one was purely ornamental. God, I'm such a fucking idiot. Why didn't I use a condom? You didn't use a… He only has one Ball and I have a lazy ovary! In what twisted world does that create a baby? I'm not having it. While Miranda took a pregnant pause, Charlotte got an unpleasant surprise of her own, her period. Would you please move the Tampax away from my toast points? When I think of all those women, every day getting pregnant, getting pregnant.
I've been trying for five months, nothing! A woman of 35 has only a 30 percent chance of conceiving. The numbers go down from there. Numbers can be wrong.
If it's so hard, how do you account for the number of crying children on planes? This is not a laughing matter. I thought this was brunch, not a fertility seminar. Ok, let's all just… Charlotte, should we get you a menu?
I probably can't have a baby. Trey checked out fine. Then what is it? I keep hearing all these stories about people getting pregnant just looking at each other. I do it on my head, on my side, on my back, on the top, on the bottom, on the top, then the bottom. Now this is brunch talk.
Do you know how many times Trey and I have done it without a condom? Have you any idea how much perfectly fine semen that is? Enough for me to know in my bones that it's me. The big joke is I spent my entire 20s worried that I'd get pregnant. I could've screwed everything in sight! I should've been so lucky to get pregnant by mistake.
What's with the eyes, Miranda? You're just sitting there. He only has one ball, it isn't fair! Here, honey, have a sip of water. How could you do this to me?
This is not in my plans right now and I really feel awful talking about this in front of you. She didn't mean it. All she can think about right now is babies. She makes me sound so… Don't do that. Ok, it's less than a desirable situation, but it happens. We've all been there. Carrie, how many have you had? Please, can we not make this worse than it was? He was a waiter at The Saloon, ok? And let me remind you, in , The Saloon was very happening. We're approaching the 20 minute mark.
Are you cuckoo now? Are you going cuckoo on me? Ok, I want to tell you something, but if I tell you, you have to swear you're not gonna tell anyone.
And Charlotte's devastated, because she's been trying to get pregnant. She's been having a really hard time, and it's just bad all around. If Miranda doesn't want the kid, can't she just give it to Charlotte? It's not like a sweater. See, this is the reason that you can't tell anyone. And he doesn't know. I feel like you just trapped me.
I'm sorry, I had to tell you. Look, I can't even pick a shoe. It seems like the guy gets the shit end of the stick. You know it's a tough situation.
That's not even your style. Honey, it's not so much the style as what carrying it means. When I'm tooling around town with that bag, I'll know I've made it. I was alone and it was awful. Why didn't you just ask someone to go with you? I lied to Aidan about having one. It just came out. And the thing is, I think he seemed relieved, relieved that he could still think of me in a certain way.
I don't know why I lied to him. Maybe you still want him to think of you in a certain way. You made the right decision at the time. I know, but I never told the guy or anything. Look, you can't go down that road. Did you really want to have a child with a guy who serves burgers on roller skates? Can you imagine it? So many roads, so many detours. So many choices, so many mistakes.
As we drive along this road called life, occasionally a gal will find herself a little lost. When that happens, I guess she has to let go of the coulda, shoulda, woulda buckle up, and just keep going. As we speed along this endless road to the destination called ''Who We Hope To Be'', I can't help but whine, are we there yet?
For a publicist like Samantha, the road to success was paved with stars. Case in point, lunch with Lucy Liu. I just don't get ''Queens'' from you. Look, bitch, don't start with me, 'right? Ok, here's what I need. I'm looking for someone from New York. I'm a big girl, just tell me the truth.
I can take it, you know?