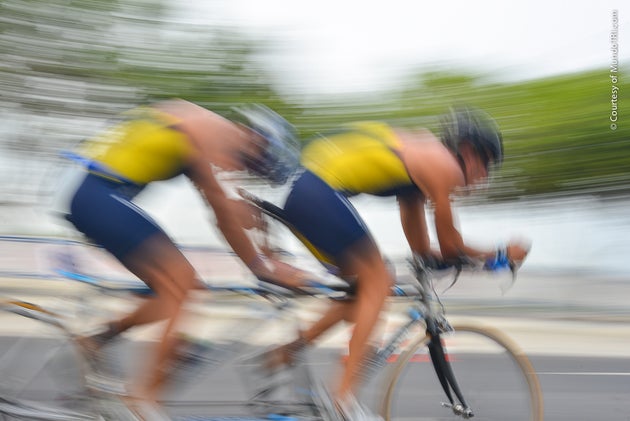 It is a basic need and aspect of being human that cannot be separated from other aspects of life Sexuality influences thoughts, feelings, actions and interactions and thereby our mental and physical health. Since health is a fundamental human right, so must sexual health also be a human right. Sexuality includes a persons' entire sense of self as male or female and is reflected in her or his personality, behaviour, and relationships with others. How people feel about this aspect of themselves affects their self-esteem and thereby influences all aspects of their lives, including whether or not they reach their full potential as human beings.
Healthy sexuality is critical for human happiness and fulfillment. The need for comprehensive and accessible sexual health education is clearly stated in the "Canadian Guidelines for Sexual Health Education" Health Canada, These guidelines declare that healthy sexuality is a basic human right and that sexual health education should be available to all Canadians.
The guidelines suggest that the goals of sexual health education include a positive outcomes such as self-esteem, respect for self and others, non-exploitive sexual satisfaction, rewarding human relationships, and the joy of desired parenthood and b the avoidance of negative outcomes such as unwanted pregnancy, sexually transmitted disease, sexual coercion, and sexual disfunction. Nevertheless, teen-pregnancy, sexual abuse, sexual harassment, and sexual assault are still prevalent.
The Canadian guidelines urge schools to continue to improve existing sexual health education programs and to develop new approaches that address these issues. They encourage educators to go beyond simple dissemination of facts to provide educational experiences that help young people a develop the motivation and personal insight that is necessary to act on information provided, b acquire the skills needed to maintain and enhance sexual health, and c create an environment that is conducive to sexual health.
The "Canadian Guidelines for Sexual Health Education" Health Canada, include the following philosophical themes specifically related to people with disabilities: In terms of access and content, effective sexual health education does not discriminate against race, gender, sexual orientation, religion, ethno-cultural background, or disability. In addition, effective sexual health education provides, within the domain of its subject matter, accurate information that counters misunderstanding and reduces discrimination based upon race, gender, sexual orientation, religion, ethno-cultural background, or disability.
Effective sexual health education recognizes and responds to the specific sexual health educational needs of particular groups, such as senior adults, people who are physically or developmentally disabled, children and adults who have experienced sexual abuse, isolated populations, Aboriginal peoples, immigrants, gay and lesbian youth, and street youth.
My objectives in this project are to: This guide describes the specific sexual health information needs of children and teens with visual impairments. It also outlines the developmental tasks related to sexuality that should be achieved by children at various stages and offers suggestions to ensure that these tasks are achieved.
The Need for Specific Programs for Children with Visual Impairments Impediments to Learning Society has been slow to acknowledge the need for sexuality education of the disabled Neff, Beliefs that persons with disabilities are asexual, fear of awakening unsatisfyable aspirations, and concern that individuals with disabilities will be unable to cope with their sexuality has led parents and educators to withhold the information disabled people need in order to cope with their sexuality Baugh, ; Neff, Today, a growing number of educators recognize the right of all persons to be fully informed sexual beings.
The needs of children with visual impairments for comprehensive sexuality education are similar to those of their sighted peers. However, their needs go beyond those of sighted children and are different from the needs of individuals with other handicapping conditions. In my work with children attending the APSEA Resource Center, I have noted that many children who are visually impaired have significant gaps and delays in their understanding of both the social and physical aspects of sexuality.
Low self-esteem, poor social skills, difficulties in interpersonal relationships, as well as naivety about sexual anatomy and functions are often apparent. Conversations with parents and with visually impaired adults have further convinced me that more needs to be done to meet the sexual health education needs of these children. Teachers of sexual health, personal development and relationships, and family studies are often unsure of their ability to meet the needs of students with visual impairments in the regular classroom.
Itinerant teachers vision specialists who serve children with visual impairments in integrated settings frequently request suggestions and resources to assist parents, classroom teachers, and themselves in dealing with this topic. A study conducted by Welboume, Lifchitz, Selvin, and Green included both sighted women and women who were visually impaired.
They found that the women who were visually impaired obtained significantly lower sex knowledge scores and obtained their information about sexual matters at a later age than did the women with sight. When asked for their recommendations for sex education, these women requested more accurate information and more discussion. They wanted to receive this information from parents and teachers rather than from agencies, friends, and books.
They felt that their learning was impeded by over-protective and negative attitudes of parents and professionals and by a lack of non-visual teaching methods and materials. Meeting the Needs Because sexuality education begins at birth and becomes a lifelong process, parents play a vital and inevitable role in this aspect of their children's development.
Parents of sighted children often express concerns about the sexuality education of their children. These concerns are compounded for those whose children have a visual impairment.
The subject, "sexuality" cannot be confined to a school-based curriculum, although classroom-based programs are a very important part of children's learning about sexual matters.
It is necessary to go beyond the classroom to fully address the needs of children with visual impairments. It is important to begin early to address the needs of very young children in an attempt to avoid the gaps and delays that lead to misconceptions and hinder further growth. The sexual development of children with visual impairments follows the same pattern as that of sighted children.
The development of understanding of sexuality, however, may be affected by lack of sight. Vision plays a major role in concept development and children with visual impairments may require assistance to fully develop and understand their sexuality. Young people who are visually impaired do not have the same access to sexuality information as do their sighted peers. They cannot learn incidentally through observation and because of societal taboos against touching, they are denied their most efficient learning modality.
Intervention strategies are required to ensure that these children learn about sexual anatomy and function, develop positive attitudes toward their sexuality, as well as gain the skills they require to form and maintain satisfactory relationships. Every child is unique. It is not possible to make generalizations that will apply to all children who are visually impaired.
Scholl reminded us, "children react in their. Blindness may be partial or complete, congenital from birth or adventitious acquired either suddenly by trauma or gradually over time , and it may be accompanied by other impairments that are related to the visual condition. The effects of a visual impairment tend to be more apparent when the age of onset is earlier, when the degree of impairment is greater and when other handicapping conditions are present Scholl, Not all of the comments and suggestions offered in the parent guide will apply to all children who are visually impaired.
Those who know the child best usually the parents should decide the most appropriate educational modifications for the needs of their particular child. Infants receive messages about who they are from the ways they are held, touched, fed, changed, and spoken to.
Hicks tells us that earliest relationships particularly that formed with the primary care-giver who is usually the mother profoundly affect the pattern of future relationships. When the Infants needs are met in loving and consistent ways, a sense of trust is developed.
Babies who are blind, however, may receive negative messages as their parents struggle to cope with their feelings of grief and the realities of their child's impairment. These messages affect both the child's self-image and ability to relate to others. Gillman and Gordon suggest that there are no specific deviations in gender identity and gender roles that can be ascribed to congenitally blind children.
It is their belief that in the absence of vision, language serves as the major source of information. In a commentary on Gillman and Gordons work, Freedman agreed that for most children who are visually impaired this is true, but that roughly one fourth to one third of these children present with a syndrome not unlike infantile autism.
He attributes this maldevelopment to impaired early mother-infant relations. In the absence of vision, the infant is less able to induce maternal responses through eye-contact and smiling, thus early bonding may be thwarted. In yet another commentary on the study done by Gillman and Gordon, Prescott suggests that the somatosensory system near receptors rather than vision and hearing distance receptors has the primary role in the development of emotional, social, and sexual behaviours.
Somatosensory deprivation during formative periods results in avoidance and aversion to body contact and touching. Inadequate bonding due to lack of eye contact, delays in smiling, or to parental grieving may lead to decreased touching, cuddling, and handling of the blind infant, inhibiting psychosocial -sexual development.
It is essential that families receive appropriate help and support from the moment the child's disability is discovered. Parents need to understand the importance of the bonding process and can be shown ways to interact effectively with their blind infant so that behavioral and developmental abnormalities are prevented.
Lisa Dom describes some promising research conducted with blind infants that found that these babies do send signals although they differ from those sent by sighted infants. She suggests that parents be helped to interpret these signals, thus mitigating some of the negative effects on bonding. Hicks assures us that children with visual impairments brought up in a warm, caring and accepting family atmosphere can develop the normal ability to relate positively to others.
As children grow, they continue to receive messages about themselves from significant others. The ways that children are encouraged to play, the clothes they are given to wear, the chores they are expected to perform, the behaviours in which they are encouraged to engage, the kinds of touching they receive and are allowed to give, and the compliments and reprimands they receive send messages to children about their sexuality.
When children receive messages of a positive nature, they develop positive self-concepts, they feel good about themselves and their sexuality, and they exhibit high self-esteem. When the messages they receive are negative, self-esteem suffers. Without adequate visual information, the development of self-concept is hindered. It is difficult to form an accurate body image when one cannot see in a mirror.
Many children who are visually impaired do not understand how their bodies compare with those of others and may believe that they are less attractive than their sighted peers.
Corn recommends providing children who have low vision with a magnifying mirror to allow them to study their own facial features to form a more realistic view of their appearance. Children with little or no vision require verbal and tactual feedback that will enable them to realistically appraise how they "look" to others.
Mangold tells us that because children with visual impairments are unable to see the mistakes and less than perfect performance of others, they often view sighted children as super human. Because perfection is impossible to achieve, many become discouraged, devalue their own achievements, or in extreme cases, refuse to try at all. It is important that children with visual impairments learn that all people make mistakes and are clumsy at times.
Parents can do this by gently pointing out when they themselves and others have erred Mangold, Children need help in developing a realistic appraisal of their abilities. It is also possible for parents and teachers to over-praise certain abilities so that the child develops an unrealistic sense of self, one that will be deflated during adolescence or early adulthood Scholl, Children need to feel competent and in control of certain aspects of their lives.
Many parents struggle with their desire to protect their child from harm and their desire to see their child develop competence.
Parents and teachers may have low expectations for children who are visually impaired. They may do more difficult tasks for them, continue to assist with tasks already mastered, and make decisions for children after the children are ready to make those decisions for themselves. Over-protection of children, teaches them to become passive and helpless and seriously undermine their development and ability to make sound, independent decisions and choices.
Personal competency and the ability to make choices leads to a sense of control and empowerment. Even very young children should be encouraged to make choices that are within their ability. Age appropriate skills of independence must be developed if children are to perceive themselves as competent.
Self-esteem suffers if they believe themselves to be less able than their peers. This lack of self-esteem becomes devastating in the teen years when peer pressure is so strong.
Traditionally, North American males have been expected to be active, aggressive, athletic, and unemotional, while females have been expected to be passive, nurturant, yielding, emotional, and gentle.
Today, women, as well as some men challenge many of these stereotypes. Parents and teachers need to be aware of their influence on the way children come to think about themselves and their expectations for their future roles in society.